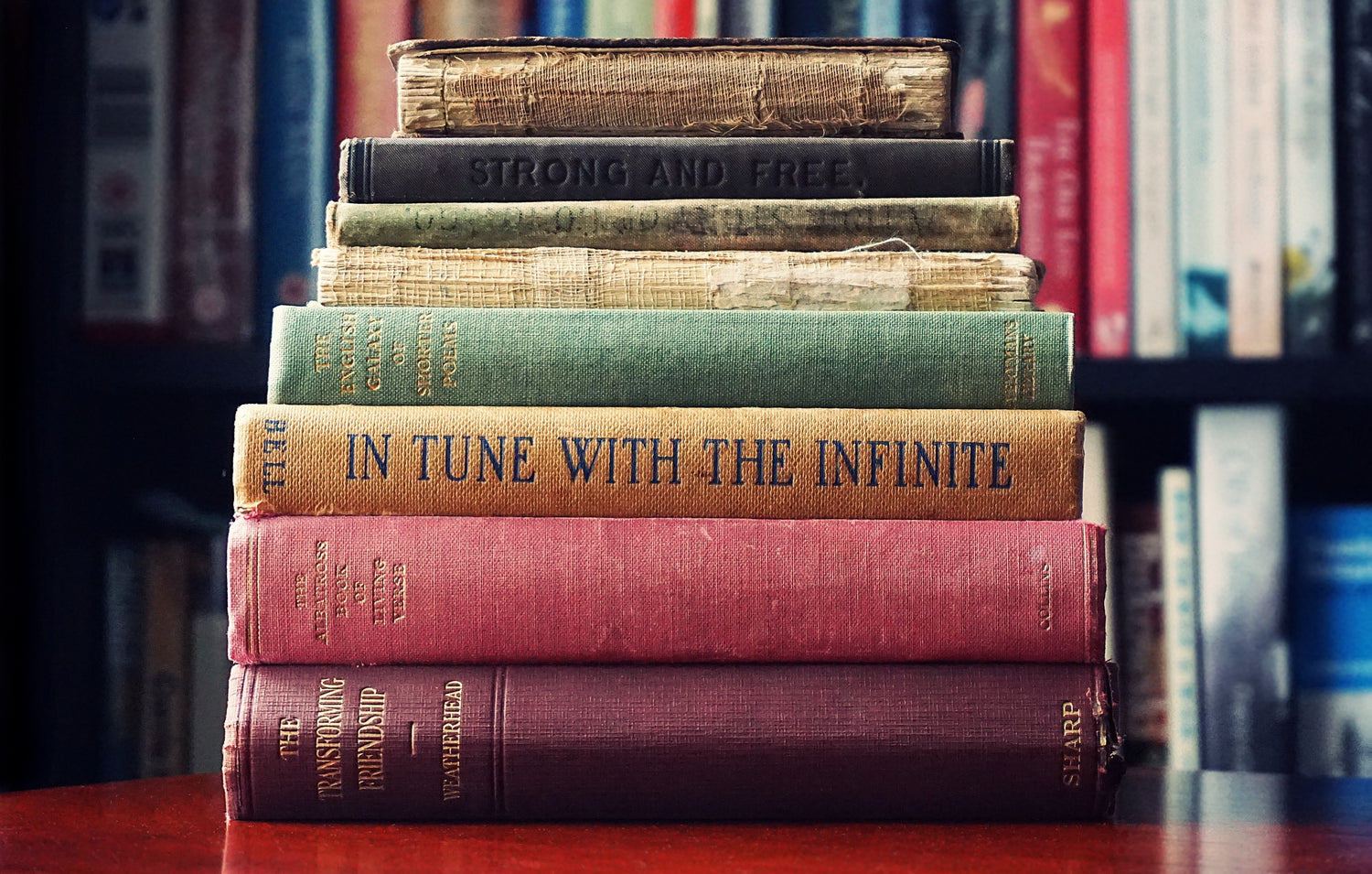 Handmade Journals
We receive thousands of discarded books every year. Many of them were destined for the landfill, but at our shop they find a new purpose.
Retaining as much as we can of the original text, we remove the old, often-damaged binding, newly bind them by hand, and add 70 pages of white paper to give these timeless pieces new life as unique journals, notepads and sketchbooks.
Shop Journals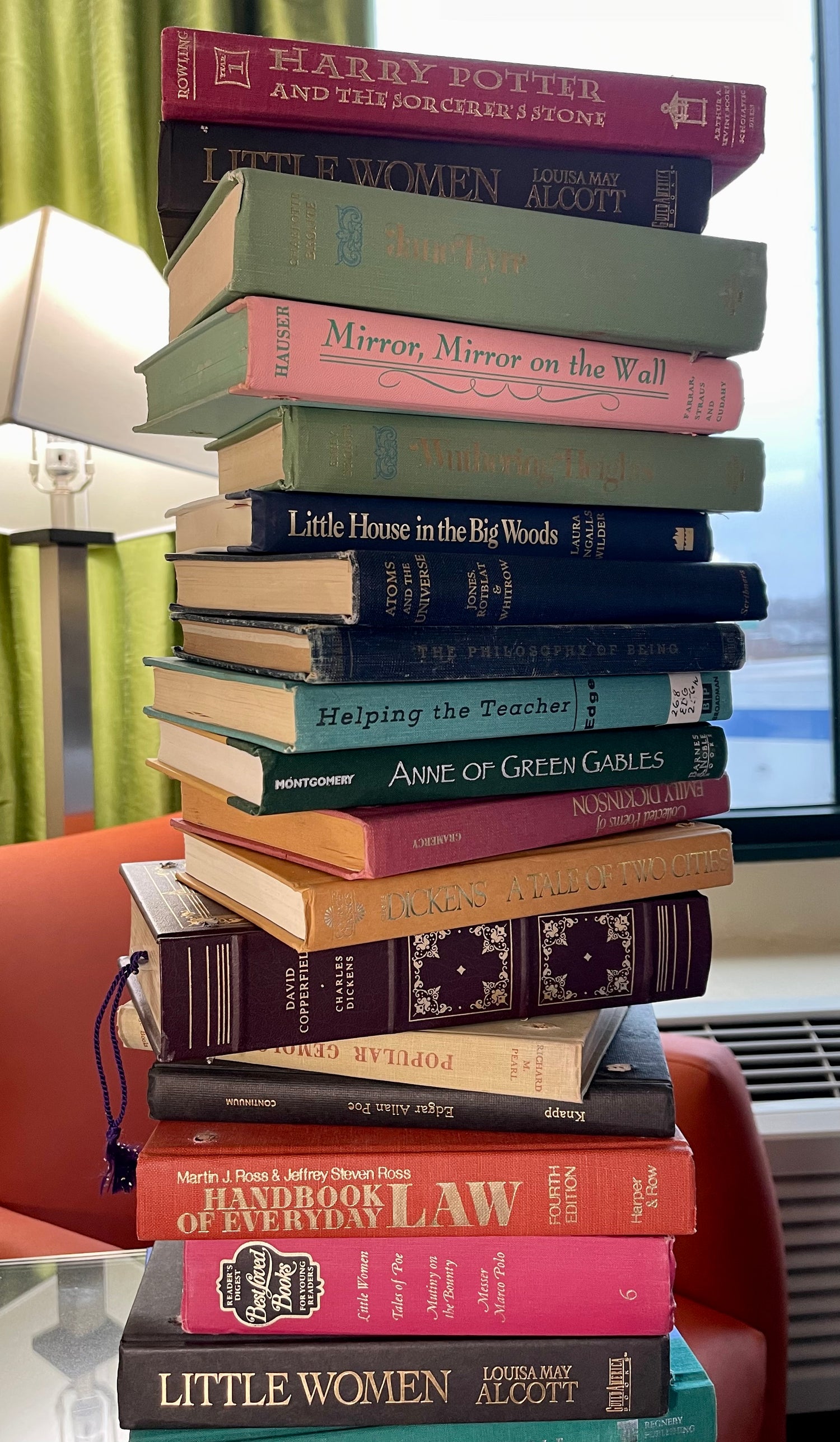 Our Story
I have a deep passion for all things books. Reading, collecting, preserving and admiring books has become much more than a hobby. After obtaining thousands of books from a small, defunct bookstore, I discovered many were badly damaged. Some suffered from water damage, separating pages, and others were so old they fell apart in my hands.  I started brainstorming ways to preserve the books and re-purpose them into something useful. I discovered a process for rebinding books into unique journals, and Resurrected Journals was born! With love and care, we save as much as we can of the original text, and add 70 blank pages to give old books new life as notebooks, sketchbooks and journals for people to cherish. 
As of Today, our family-owned business has transformed the destiny of many thousands of books from being part of a landfill into something people truly enjoy. We hope our journals evoke a smile by fitting your life passion, reminding you of a book from your childhood, or providing you with the pleasant feeling of writing your thoughts in something one-of-a-kind.